Members of the Board  KENYAN CHILDREN HELP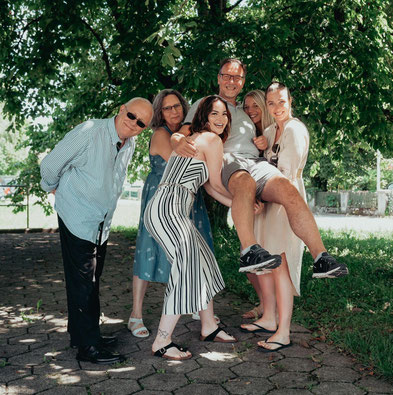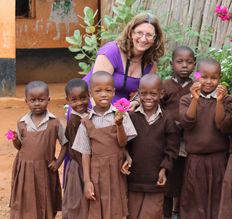 Hanna Zbinden
Vice-President / Secretary
It has been many years since my new colleague Annedore told me over and over again about her travels to Kenya where she spends her holidays. One day she asked me out of the blue if I wanted to join her next time.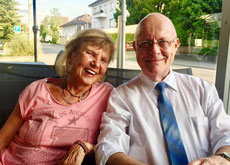 Jürg Flükiger
Finances
More than 20 years ago Annedore, Klement, Hanna and I worked together in the same company.
After that I got to know that Annedore is running a lodge in Kenya and together with Hanna decided to build a school for children from poorest backgrounds.
It took a little while, but in 2016 I flew to Kenya and visited Annedore and her school. I was immediately impressed and after my trip I started sponsoring a child and donating regularly to the school.
After some time Annedore had asked me if I would like to take over the care of the finances and join the board. I agreed and since then I have been responsible for the banking affairs of the association.
Since I fly to Kenya regularly, i.e. 1 -2 times a year, some friendships with staff and members of our school have formed in the meantime. In the New White House Academy in Voi I feel like at home during my stays.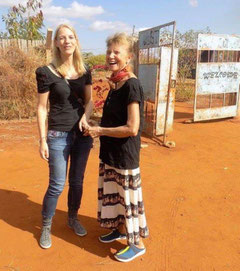 Brigitte Geiser
Marketing
In 2016 I thought about taking a little break and working on an aid project. I received a tip from Tony Castell and his wife Carmen, good friends of Annedore Biberstein, they said I should get in touch with her. No sooner said than done and I visited Annedore in her school in Voi in October 2016 to help and support on site. The impressions were so powerful and lasting that the idea arose to support Annedore and her NEW WHITE HOUSE ACADEMY directly, unbureaucratically and honestly from Switzerland, with a charity event in the Kulturfabrik Kofmehl in Solothurn (Mai 18th 2017 "together we are louder"). The visit in Voi, the great work of Annedore Biberstein, the overwhelming impressions at the school, the lovable children, some of whom suffered tragic strokes of fate, and the organization of the benefit concert for the KENYAN CHILDREN HELP association inspired me a lot and encouraged me to do more for the NEW WHITE HOUSE ACADEMY. When Annedore Biberstein's request came to join the board, I immediately agreed. I am very happy to support the children of the NEW WHITE HOUSE ACADEMY.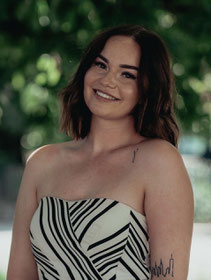 Vivienne Sonderegger
Social Media
Even as a little girl, Nelson Mandela was my role model. He was a legend who fought for justice in South Africa and won. Probably his most famous quote is: "Education is the most powerful weapon which you can use to change the world."
This is exactly why I contacted the KENYAN CHILDREN HELP association in summer 2019. I knew that something was wrong in the world and that it is up to us to fight for a better world. Overcoming poverty in Kenya and many other countries is actually not a task for small aid organizations like us, it should be an act of justice. But until the world is ready, we keep fighting. We fight four ou school and the future of hundreds of students. Because no child should renounce to realise his dreams.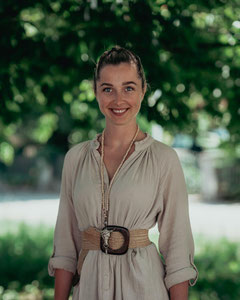 Jana Ackermann
Allrounder
Since long time I knew, that one day I would like to sponsor a child, but I never knew exactly at wich organisation... because the "offer" is large. After a lot of research, I came across KENYAN CHILDREN HELP. After the first exchange with Hanna, my sister and I were convinced that we had found the perfect organisation for us. KENYAN CHILDREN HELP fulfilled all our wishes and requirements and I am overjoyed to be a part of it.
I have been sponsoring a child since I was 16, his name is Luis - then I decided to sponsor a second child, Evan. I am enormously proud of my two boys and their respective developments. Their letters, which make my heart beat faster for Kenya, are each written by the child himself, and the drawings they contain never look the same. In the pictures, the children radiate "joy of life" and their smiles immediately infect me.
Thanks to every single donation, we have created a place where the children and young people find support. This includes that they grow up in a protected environment and can feel at home. Equally important is a good school education, with which they can develop future prospects for themselves.
I am enormously happy to no longer be "only" a godmother, but to be able to actievely participate in the board of the association. Being a part of this family is a great affair of the heart for me. I have already had the opportunity to meet the children and staff in Kenya, to hold them in my arms and to take them into my heart. I have been able to meet many wonderful people and to put my ideas into practice and I am looking forward to EVERYTHING that may come. Every member of the association and every single donor is incredibly valuable and I firmly believe that TOGETHER WE CAN MAKE A BIG IMPACT!