Annedore Biberstein
President kenyanchildrenhelp@hotmail.com
I have been travelling to Kenya for the last 40 years. My travels have taken me across the whole country, visiting many people and seeing many different cultures. Therefore I truly understand the problems of the people. During all these years, I have always felt the desire to help. I have realised how important education is for the future of the country.
There are many children and adolescents with little or no formal education background. What these young people need is the opportunity to get a good solid education. Thats why we have founded the KENYAN CHILDREN HELP Association and the school
"NEW WHITE HOUSE ACADEMY". Since 2010 i live in Voi close to the school and i'am fully taking care of the kids and the "NEW WHITE HOUSE ACADEMY".
Klement & Claudia Biberstein
Vice-President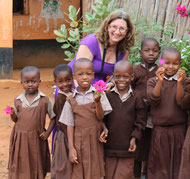 Hanna Zbinden
Secretary hanna-n@bluemail.ch
It has been many years since my new colleague Annedore told me over and over again about her travels to Kenya
where she spends her holidays. One day she asked me out of the blue if I wanted to join her next time.
Margrith Ingold
Cashier  margrith_ingold@bluewin.ch
My dear friend Maria had often told me of the school in Kenya. On the occasion of my birthday in November 2009, I was able to get to know our President Annedore. With heart, soul and enthusiasm she has told me about the NEW WHITE HOUSE ACADEMY. I was amazed with how little funding it is possible to get as many children an education, provide them with food, shelter and to take care of them in many other aspects. So there was not too much to consider, I wanted to support the project and to learn more about the school. Then I was totally overwhelmed when I visited for the first time the school with my partner in January 2012 and it was clear to me that my decision to dedicate me for the kids was right.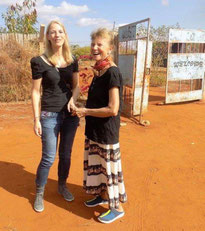 Brigitte Geiser, Marketing